Luxury family holidays
Children pick out wonder and awe in the smallest detail. These family-friendly locations come with muddy puddles, rock pools and garden games for all.
Little ones see everything through rainbow-tinted spectacles, and travelling with children should be a halcyon experience. What was once mundane becomes a shiny sparkle: the smallest puddles can turn into an exciting ocean voyage across stormy waves; those gnarled and twisted trees on a woodland walk are now tall turreted towers that must be scaled.†There's nothing like exploring a new area with a child-friendly luxury holiday home as a base, heading out wellies on and a little hand clasped in yours, pointing in awe at clouds shaped like giraffes and glow worms lighting up the night. All the better enjoyed with grandparents, multi-generational group gatherings allow parents to sneak off and enjoy moonlit dips in heated swimming pools, or pop open a†bottle of bubbles under starry skies while sinking into a garden hot tub. Time spent together is time well spent, after all, and memories are made of this.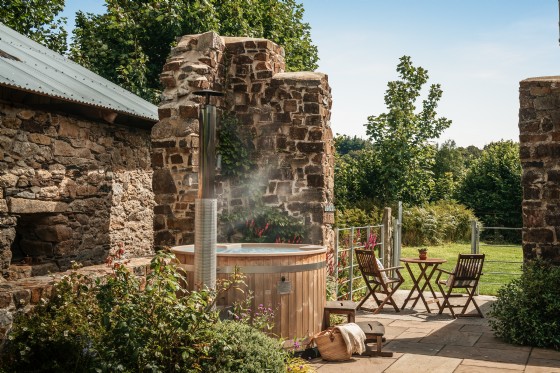 Ashburton, Dartmoor, Devon, UK
Dartmoor is Devonís wild heart; a place where heather cloaks the ground like an over-sized velvet eiderdown and granite tors scramble to meet big open skies. On fine days, ponies wander amidst the mysticism of faeries but when the swirling mists arrive,†Over Lemon River is the perfect hideaway.
Sleeps: Up to 2 guests
From: £1,350 per week, £950 per short break
Pets: Two dogs are welcome
Features: Al fresco living space with wood-fired hot tub and fire pit

North Bovey, Dartmoor, Devon, UK
Plot your country escape to this luxury holiday cottage in North Bovey;†one of Devon's most idyllic villages set†within the rugged beauty of Dartmoor National Park. The Riddle is the type of cottage you might find on the pages of a storybook.
Sleeps: Up to 4 guests
From: £1,495 per week, £1,095 per short break
Alternative Group Option: Up to 2 guests
Pets: Two well-behaved dogs are welcome, or three on prior request.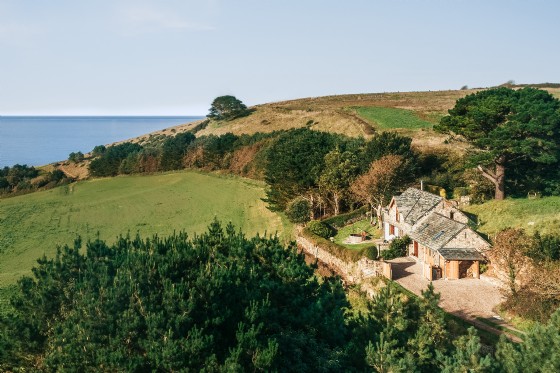 Holbeton, Noss Mayo, Devon, UK
Perfectly placed for both sun baking and storm watching, Ivy Cove is a luxury cottage near Noss Mayo where colorful modern design and spectacular coastal views go hand in hand.
Sleeps: Up to 4 guests
From: £1,750 per week, £1,350 per short break
Alternative Group Option: Up to 2 guests
Pets: One well-behaved dog is welcome
Features: Wood-fired hot tub, electric car charger

Not quite what you're looking for?
Find more properties:
view on map