After a stressful year and a busy festive season, we needed to have a break away from everyday life. As soon as January was upon us, we decided to book a holiday for us as a family and Cornwall is always our destination of choice. Yes, it is lovely to be able to bask on the beach and eat as much Roskilly's ice cream as you can muster, but visit Cornwall outside of the peak months and, as we discovered, you'll near enough have this breath-taking county all to yourself!
We'd managed to strike it lucky with the weather and we enjoyed crisp, sunny days allowing us to explore more of the south cost than we'd have expected. We visited Charlestown and enjoyed looking at the impressive tall ships moored up and then learning about their rich history in the heritage centre on the old harbour. Make sure you visit Charlie's just up from the port for a cream tea, I'm certain they were the largest scones we've had so far!
The working harbour of Mevagissey is also perfect for an afternoon out, the younger children loved the miniature aquarium on the end of the quay and we picked up some fish for dinner which we'd just seen the fishermen bring in. 
We just missed out on the traditional Cornish New Year's Day swim, but it's better late than never so on Sunday morning we pulled on some wetsuits and braved a dip! This was, of course, a perfect excuse to go back to bed for a hot chocolate.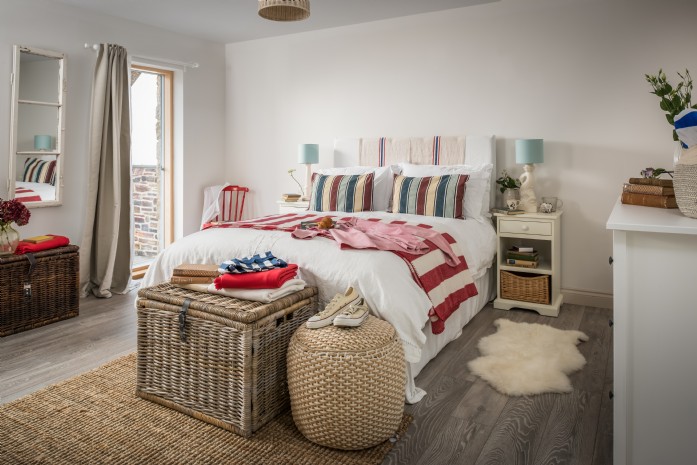 Our days were spent admiring the view at breakfast, enjoying walks from door step along the coast path and down to the beaches below in the afternoons and the evenings spent snuggled up by the fire - our bellies full from hearty local suppers. We're all sorry to leave but know that we'll be back again soon. Many thanks, Infinity was the perfect family home from home for us.