Southwest England has long been up there as a leading creative hub of the British Isles. From the artists of St Ives and Newlyn to the unique and innovative furniture design of Tom Raffield; the beauty of the county is no doubt a catalyst for creativity. In their first book, Make: Cornwall: A Celebration of Modern Craftspeople from the South West, Anya Rice and Katherine Sorrell take readers on a visual journey as they showcase works from 25 of the most talented craftspeople in Cornwall.  
Anya and Katherine met while working on magazine features together and soon realised their shared love of modern craft. 'We were discussing how many amazing makers there are in Cornwall and felt that we wanted to somehow shine a light on their skill, hard work and beautiful products. A high-quality book seemed like a great way to do it. It's been in the planning for several years, and the book finally launched in July 2019.' The hardback features portraits of the makers at work, their studios, tools and products, as well as stunning landscapes from around the county. While showing off the diversity and quality of contemporary craft in the far West, the book celebrates the joy of the handmade, the passion and integrity of makers, and the power of Cornwall as a destination, what Katherine and Anya feel is 'an incredibly special place'. Inside is a wide range of beautiful handmade pieces, from beach-plastic jewellery to sustainable clothing, characterful ceramics to award-winning digital embroidery.
We asked what they think sets Cornwall aside from other places when it comes to crafts, with gust they say 'there really is something so unique about Cornwall. The countryside, seascapes and, of course, the quality of light have been inspiring artists for centuries, and it's no different today. Living down here, you can't help but be conscious of the environment, and many local makers have a powerful emphasis on sustainability in their work.' The artists featured in the book showcase their combination of traditional skills and innovative practices which the creators of Make: Cornwall believe is something to do with our remoteness from the rest of the country. 'They honour the past in their art but are extremely conscious of not being left behind the times. On a more practical level, there's a diverse range of studio spaces available to rent at lower prices than in cities and there's a strong and supportive creative community here.'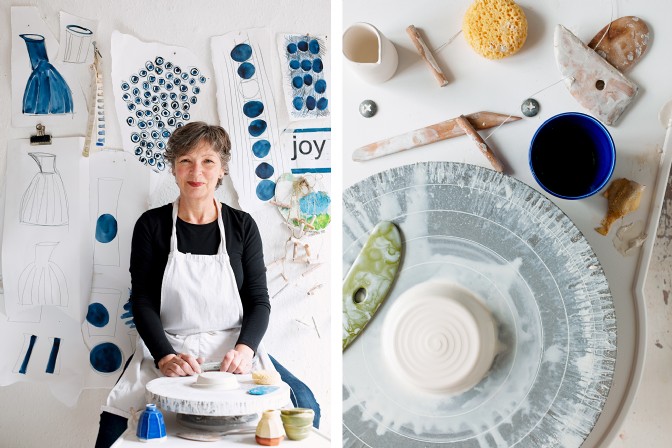 When selecting who to include in the book, they searched for makers whose work was contemporary and lesser known when compared to traditional Cornish craft. 'There are so many people making gorgeous things all around the county, and it was incredibly hard to choose just 25. We truly agonised over it, and we are aware that there are many amazing makers who we could also have included. What all the makers in the book have in common, apart from being based in such a wonderful part of the UK, is work that's really high quality, designed with flair and produced with integrity.' For artists at the very beginning of their career, we asked Katherine and Anya what advice they would give. 'Be determined and aim high. Get all the expert advice and training you can, and pay attention to the financial and admin side of your business as much as the creative. Trust your gut instincts, work hard and go for it!'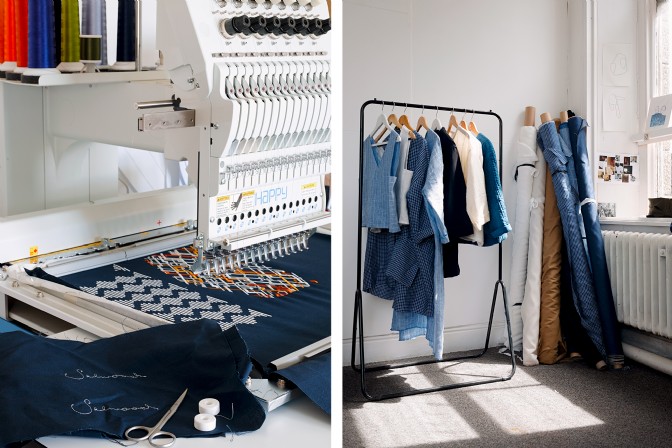 Make: Cornwall: A Celebration of Modern Craftspeople from the South West is a limited-edition hardback, available from retailers around Cornwall and beyond, as well as anyarice.com and katherinesorrell.com. Unique Homestays readers can use the discount code UHS20 to receive 20% off their purchase. For more on the make: Cornwall project, follow them on Instagram or Facebook.