Well where do I start, The Riddle is just simply amazing. Everyone 'ooh'-ed and 'ahh'-ed when I was invited to stay at this gorgeous property and I was the envy of the girls in the office!
The Riddle in the idyllic Dartmoor village of North Bovey is quite simply the most perfect thatched cottage. As I drove to my home for the weekend I couldn't wait to explore every nook and cranny. As I opened the front door, the warmth of the Aga and underfloor heating was such a lovely welcome on the chilly evening.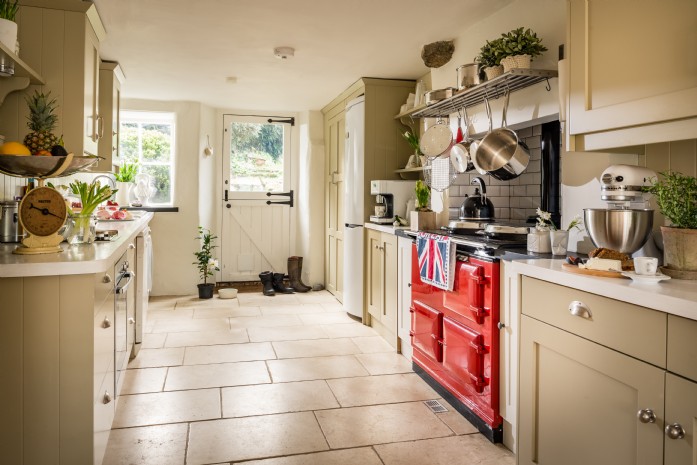 Walking in to each room I noticed all the little touches that the owners had added to ensure their guests had everything they need for their Dartmoor escape such as hot water bottles, wellies, dog biscuits... the list just goes on. From the moment I stepped into this idyllic cottage it was evident just how much thought was put in to create a wonderful home from home.
The bedrooms were to die for, with individual themes in each room and so much attention to detail it was hard to choose which bedroom to sleep in. Although I loved the quirky nature of the 'bird room' it had to be the Sherlock master suite for me.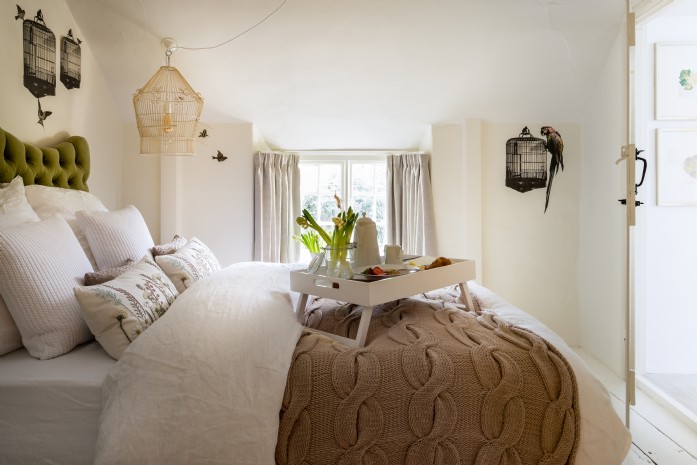 Stepping through to the suite to the lovely sitting area with fabulous bathroom to the side, the room just keeps going! Around the corner is the lavish king size bed with traditional exposed beams and crisp linens. I had high expectations for the his'n'hers bathroom with the elegant chandelier, sumptuous claw foot bath and traditional features. I couldn't wait to sink into the bubbles and relax...
My parents joined me the following morning for a walk on Dartmoor with their new puppy, we set off straight from the cottage and started the trek up the hill to the top of Easdon Tor. Once we finally got to the top, it most certainly was worth it the views were absolutely breath taking even on a cloudy day! There were even a small herd of Dartmoor ponies grazing nearby. We then started down the other side meandering through woodlands and by the riverside.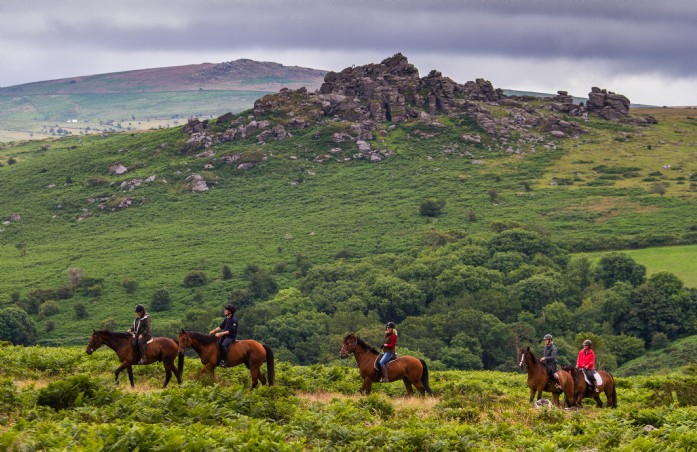 As we were nearing home we strolled along the river and came to the stepping stone crossing at North Bovey. It was such a beautiful spot and worth a visit if you plan to solve the riddle. We finally returned to the welcoming cottage and stopped for a well-deserved egg sandwich and cup of tea. There are so many different walks in the area straight from the doorstep of The Riddle, it would have been brilliant to stay longer to explore all that Dartmoor has to offer.
If I had to say one thing that I would change about our stay, it would be being able to solve 'The Riddle' (a series of clues and questions to follow which lead towards unlocking a safe in the bedroom!) Better luck next time.