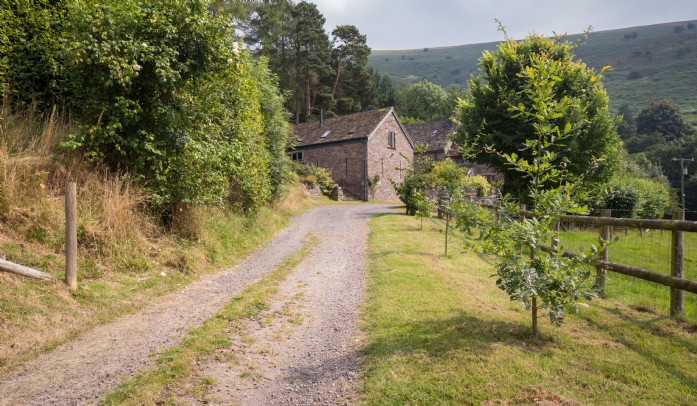 Our Friday late afternoon arrival at The Wilds was full of eager anticipation, as we climbed the narrow mountain road before following the byway to the house, shimmering in the autumn twilight within the folds of the mountains – we had finally reached the Welsh wilderness! We opened the door to a toasty warm barn and were immediately moved by the cosiness and stunning atmosphere of this lovely property. The landscape and vistas were breath-taking and the surrounding views of the Beacons were truly mesmerising - awestruck is an understatement! The handpicked hedgerow flowers in our rooms were such a lovely touch,  after unpacking and we enjoyed steaming hot tea by the fire and a slice of Bara Brith (traditional Welsh fruit loaf) with homemade Welsh butter, just delicious.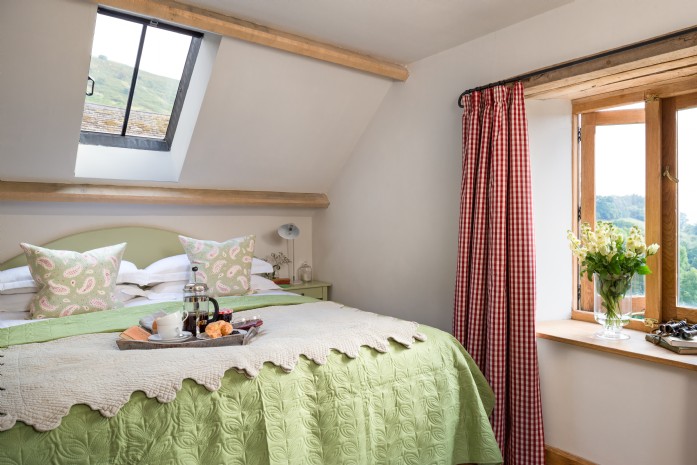 Our first evening was spent at The Walnut Tree, a Michelin star restaurant just 30 minutes from The Wilds. The food and service were second to none and the use of local produce was evident throughout the menu. Our pumpkin ravioli was exquisite as were the amazing puddings and locally made gin. Saturday morning was spent driving through stunning mountain scenery to nearby Crickhowell. Coffee and welsh cakes were enjoyed before embarking on a spending spree of new Barbour jumpers and scented fig candles; this vibrant Welsh market town is a real gem, set within the glorious National Park.
After an enjoyable lunch at The Felin Fach Griffin, we headed to Hay-on-Wye, the bookshop capital of Wales. This lovely little hilltop town is full of beautiful shops selling everything from vintage curiosities, walking attire and fabulous homeware. I highly recommend a visit to Days Household Emporium for every kind of enamelware and vintage style brushes, never have galvanised bowls and pressed glass lanterns been so beautifully displayed and sought after. We indulged in tea and scones at Foyles of Glasbury before heading back to base for a snug Autumn evening beside the log burner with our new fig candles and cosy blankets.
Sunday morning after a great night sleep in the comfortably snug bedrooms we awoke to beautiful sunshine. We donned our walking boots and headed for a lovely circular walk along the River Usk, Monmouth and Brecon Canal just in time so see the narrowboats heading up the little flight of locks at Cwmcrannon. After a delicious late lunch of sourdough bread, traditional Welsh cheddar and local chutney we headed back to Crickhowell to the Dragon Inn for a last night tipple and a toast to the wonderful Brecon Beacons and our gorgeous stay at The Wilds.