February is prime holiday time for me. The days in England are short and bitingly cold, and the glitz of Christmas is a hazy memory. I like to take two weeks somewhere where the sun is hot and the beaches are huge, lined with swaying palms and wooden shacks selling banana pancakes. My best holidays have been in India and Costa Rica. This soundtrack conjures up memories of Goan sunsets and navigating back to my beach house under a full moon. Memories of solo travels across Costa Rica, the dusty farmers market in Montezuma, bitter coffee and 6am yoga, buttery lobster, warm rain showers and deep infinity pools. Listen on Spotify.
Aftergold | Big Wild
Wicked Games | Parra for Cuva
Something Good | Alt J
Sunset Lover | Petit Biscuit 
Begin | Shallou, Wales
Islands | The XX
Postcards from Italy | Beirut
Big Yellow Taxi | Joni Mitchell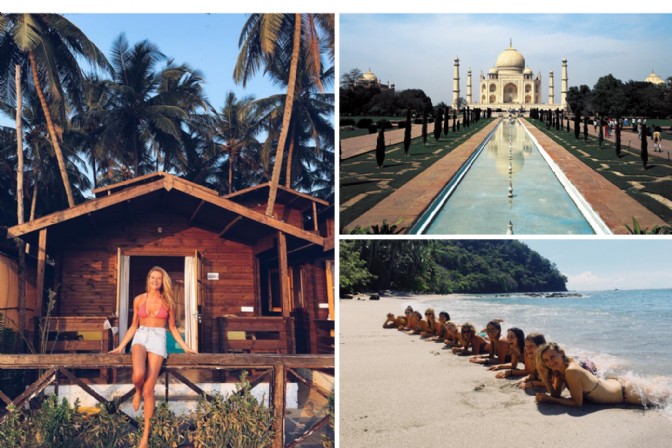 Last year I didn't leave Europe and this year it looks like holidays might be even closer to home. I love the magic of Ireland (I was lucky enough to stay at Skyros this Spring), but I'd also like to explore north Wales, somewhere like Eirianfa or Hinterland Cabin would be nice.