January is a time for planning. After the flurry of engagements that were sure to have taken place under the twinkling lights of the festive season, it's time for prospective newlyweds to stack up the wedding magazines, fire up the Pinterest boards, and start that all-important venue search (psst, if it's an utterly unique British destination venue you're seeking, we know a few places...) But first, read our round-up of the key wedding trends for 2023, shared with us by the UK's best wedding planners and stylists.
Say, "Stripes!"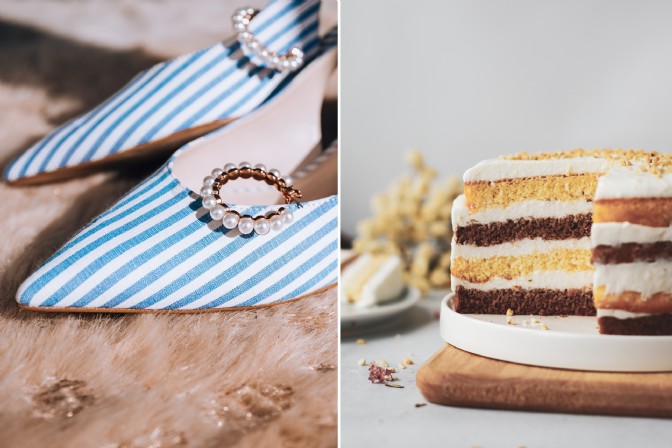 Candy stripes, rainbow stripes, caravan stripes; wherever you seek your stripy inspiration from, don't put your styling on the line by missing out on one of this year's hottest new trends. Whilst 2022 saw the checkerboard aesthetic take pride of place in the fashion and interiors worlds, this year things are getting a little more streamlined. Luxury wedding planner Fern Godfrey predicts, "The real cool kids will be embracing simplicity and sleek restaurant-style detail in 2023". She adds, "From tablecloths, to napkins, to an elegant border on your stationery - stripes are set to be the detail of 2023 wedding décor".
"I do's" in the great outdoors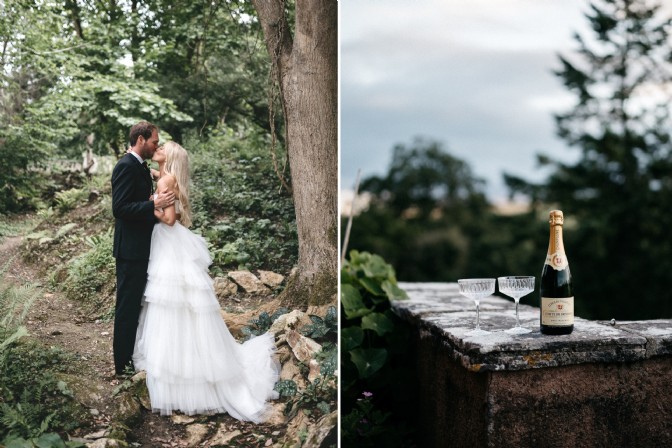 Ginny of Virginia's Vintage Hire (furniture and décor rental for some of the UK's most exclusive events) is advocating for the outdoor wedding this year, "Usually reserved for warmer climates, many UK venues have adapted their outdoor facilities so weddings can be enjoyed in natural environments, with nature providing stunning backdrops," she says. "New laws mean that couples can enjoy a wider range of locations than ever before; shimmering beaches, abundant gardens, historical ruins and striking industrial spaces". Peruse our exclusive wedding collection for al fresco inspiration.
Cocktail hour, on the hour
Cocktails and mocktails are set to take centre stage at the bar this summer, as we expect to see these colourful concoctions become a regular feature on the food and beverage plan. Fun-loving couples might take advantage of the situation by naming and curating their own mixes (personalisation is another key theme for the 2023 wedding), while the classics (from martinis to bellinis) will make a sure-fire comeback. Whether "signature his-and-hers, or a full bespoke bar service, cocktail hour is going to be huge," says Fern. Our favourite signature cocktail names this year? Bloody Marry Me, About Thyme, and Meant-To-Be Mojito are taking our top spot.
The intimate comeback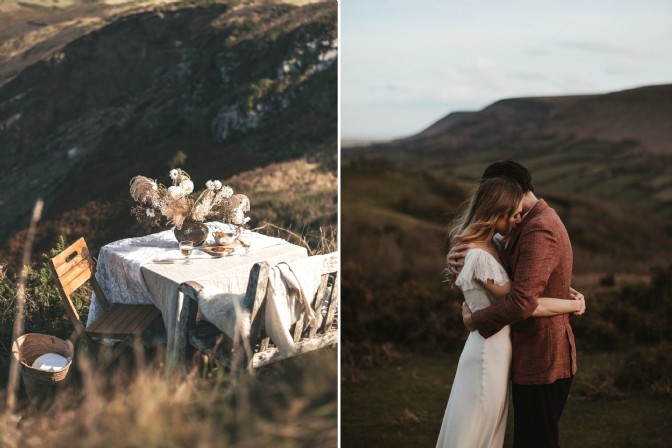 Protect the intimacy of your special day by keeping it close. Valentina, the international elopement planner behind The Stars Inside says, "The trend for meaningful, small celebrations - which so many embraced during the years of the pandemic - is here to stay. Elopements and micro-weddings used to be significantly less mainstream; these words are now a part of every newly engaged couples vocabulary... Many of my clients feel liberated from the expectation that weddings have to be large or grand, and are choosing instead to invest their budget into elevating the quality of the experience for a group of their nearest and dearest. Micro weddings can be planned with more ease, and open up a myriad of venue options".
Bold, earthy colour palettes
We referenced these strong earth-led colour palettes coming forth in our recent round-up of interior trends, and we're forecasting they'll be making a splash on the 2023 wedding scene, too. Sienna, burnt umber, and golden yellow will add warmth no matter what the (typically British) weather. "So many couples are injecting bright, joyous, rich tones into their wedding palettes," says Valentina. "This appreciation of the power of colour is going hand-in-hand with mismatched tonal bridesmaids' outfits, statement florals, and patterned linen to elevate tablescapes".
All-weekend-long weddings
Dale Alexander Events (on site planner for Scarlet Hall) and award-winning wedding planner Katrina Otter both reference a rise in enquiries for multi-day celebrations. "This year we will see more of the full wedding weekends," says Dale. "Making the most out of their celebration; from welcome parties, activities, and dinners, to post-wedding brunch, it's a full weekend of celebrating and we are all for it". Why have just one big day when you can have three (or more)?!
Kitsch cakes and eighties pizazz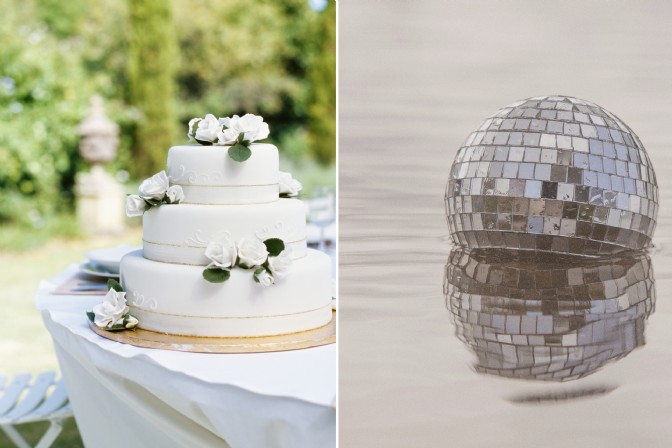 Love it or hate it, this marmite era is making its way into this years' wedding scene. While Valentina is seeing it emerge through her couples opting for punchy colours and disco music (bridesmaids rendition of Thriller, anyone?), if there's anywhere you can go wild without regret, we think the cake is where it's at. Think Julia Roberts movies in real life. With generous buttercream piping, multiple tiers, and even a pop of colour, kitsch cakes will put a smile on everyone's faces. If you do want to dip your toe in the eighties trend, Ginny says it's a "no to legwarmers and slogan t-shirts." Instead, "Inject a new and glamourous style with big shoulders, bow details, long embellished veils, high-neck styles, and ultra-high slits, which will create eye-catching outfits and make wedding dress fashion fun once again".
Browse our full collection of one-of-a-kind wedding venues in the UK.