Pared Back Luxury For those wanting to create a new take on the rustic movement, let us tell you about 'woodsy'. Create this whimsical woodland theme by opting for natural colour palette and illuminating spaces with a soft romantic glow by night. Move away from barns and burlap, instead choosing a beautiful country home or farmhouse setting and using wooden details wherever possible.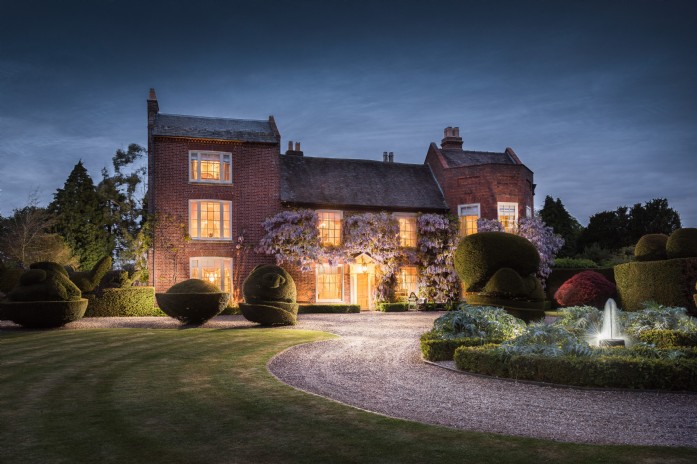 Ultraviolet A vibrant deviation from last year's fresh nature-hinting 'Greenery', Pantone's Colour OTY brings back one of the most pungent shades out there. Wedding planner Jenny Wren suggests introducing the colour through small elements such as coloured glassware, or in an ombre effect on the cake and stationary. Achieve a chic scheme by pairing ultraviolet with cornflower blue, adding grey succulents and lush green foliage.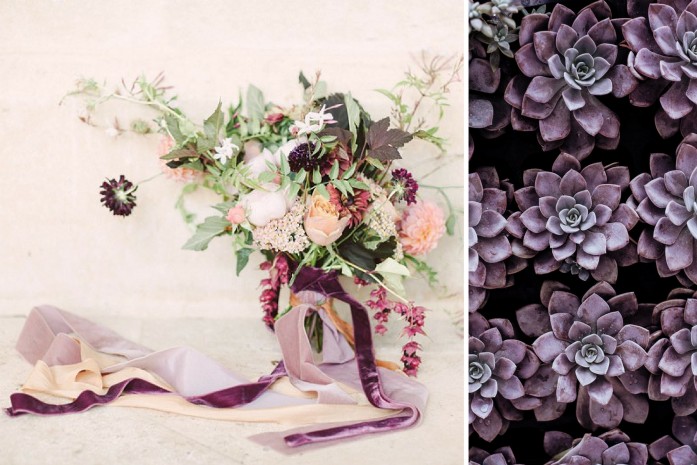 Floral Hoops Cheerio flower crowns (at long last), this year it's all about the hoop. Be it a replacement for bridal bouquets or a dramatic hanging decoration display, 2018 is going to see a rise in the round. Wreaths are no longer just for Christmas.
Sheer Elements Create a sexy but supremely sophisticated affair with the help of sheer elements this summer. 2018 has seen the catwalks filled with sheer skirt wedding dresses, offering modesty to daring flashes of skin. Add translucence into the décor with Perspex table plans, sheer stationary and glass decorations. The theme is a clear favourite this year!
Theatrical Breakfasts Chef Sam Rom (of Eat Nice Be Nice) tell us "the end of last year saw Instagram overloaded with open fire log cooking and now it's creeping into wedding breakfast requests. Customers care about what they're eating, they want local and sustainable. The wedding breakfast is fast becoming a focal point with more theatrical cooking and the chefs playing a larger role in delivering the food." Go big and bold, the more creative the better.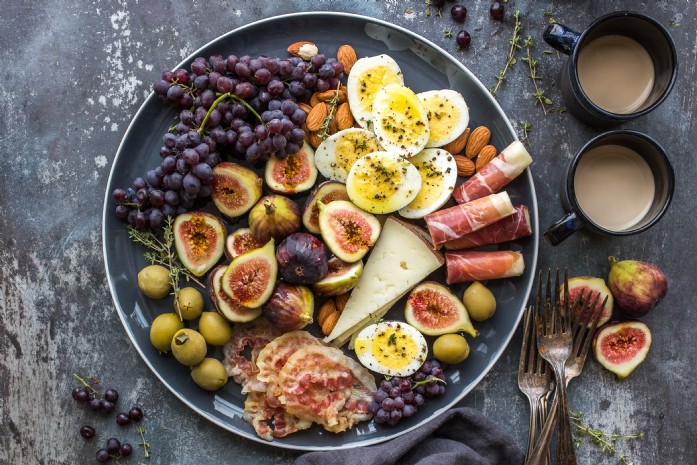 Elopements There are four words you should bear in mind before planning any wedding this year: cut.the.guest.list. No longer do weddings have to be a magnificent display of wealth to your 10th cousins and entire village. Rituals should be personal and intimate, witnessed by only those who really matter. The best way to go about it is by organising an under the radar elopement – which is all the more romantic anyhow. Pick an exclusive-use private house venue and make a whole weekend of it.
See our hand-picked collection of unique wedding and celebration venues.