As the nation holes up and many work from home under new government advice, now is the time to put a little thought into your at-home workspace. Experts claim a cleverly designed home office could even improve productivity, so take inspiration from these stylish study areas and allow your creativity to soar. 
At Wool Merchant's House, the soft patter of April rain showers on the calming study's glass ceiling provides a comforting soundtrack to an afternoon's work. Fresh greenery in a brass vase adds a little touch of the outdoors while the colourful bookshelves offer inspiration. Team with a pile of buttery toast and pot of tea, and it's the perfect writer's corner. 
If it's remote you're after, then Charity in rural Herefordshire offers no distractions - other than the view, that is. The theme here is functional farmhouse, with heaps of artistic license. The house has an eclectic cottage style - open fires, patterned Welsh blankets and stone walls adorned with artwork - but the study is intentionally simple. Here, angle-poise wall lights and a long, clean wooden desk allow the mind to focus on the task at hand. 
Board meetings have never been less boring than when they are hosted from home. Let's face it, we all enjoy a nose into our associate's living spaces when we have the opportunity on a video call. The Find in Cheltenham is a perfect example of how simple modernity lends an effortless but professional feel, while a verdant window backdrop gives nothing away.
Needing a little inspo for your break-out area? Balthazar offers it by the bucket-full. If your space doesn't quite lend itself to a cinema screen, air hockey and two-lane bowling alley like this luxury country home, why not go 90's-office-chic with the addition of a tennis table? Experts say it increases concentration and alertness, while developing tactical thinking skills by stimulating brain function. Sounds like a good enough excuse to us - just opt for a colour that ties in with the decor!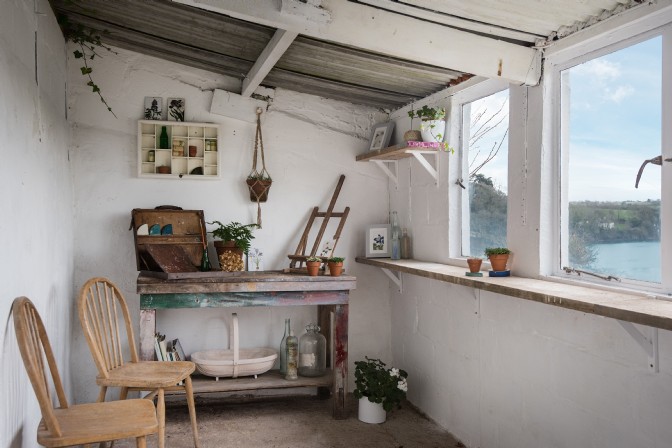 We're a big fan of Cinderella spaces here at Unique Homestays and love sharing ways our owners have transformed 'forgotten corners' of their homes. This example from Stella Maris shows how a neglected garden shed has been re-purposed as a simple artists' studio. There's no time better than now to get to work on your outhouse and make it an extension of your family's living space, especially if it has a view anything like this one over Truro river.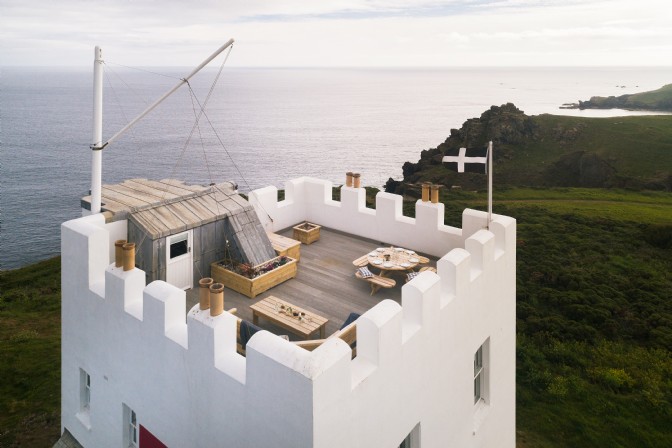 Lack of garden certainly didn't restrict the creative owners of The Signal Station on Cornwall's Lizard Peninsula, who took sky-high measures in their recent renovations. As proud custodians of this old maritime dwelling, the owners have sympathetically extended up rather than spoil the outside view of the property. When it comes to summer Skype calls, you'll need your shades on.