Sometimes we travel simply to stop. To sit by a pool and have frozen margaritas handed to us as we thumb a paperback and snooze under the weight of midsummer heat; other times we travel to learn, to grow, to explore and to feel overwhelmingly in awe of this magnificent world. While lazy, sedentary days have their very well-deserved time and place in life, here we embrace the bold and the brazen, celebrating with passion those journeys which throw us full throttle out of our comfort zone and into pure delight.
With routines and appointments, school runs and commitments, we think it's just about time to sack it all off and hit the road for a truly memorable experience. Go on, go find yourself. We dare you.
Solo Wanderings
There aren't many things truly as freeing as packing a bag for one, saying farewell to the family and bounding carefree into life with the door firmly closing behind you. Solo travel is on the rise, and not because we don't dearly love our other halves and sprogs, but because we want to be the best of ourselves, to be given the space to grow and reset and return as far from the frazzled shells we are so often turned into as possible. An itinerary of your own ruled only by a ritual of self-care and self-indulgence offers true opportunity to grow and return to one's truest self. Escape to the sea at The Beach Hut in Cornwall to write the novel that's been brewing inside, run far, far away to the Isle of Skye and Kyn for a reconnection with the wilderness or vanish to Bay View between the waves and moors of Yorkshire to simply enjoy the good life, long lie-ins and heart-racing walks along the coast.
Learning Holidays
We so often talk of the things we wish we knew; a foreign language, pottery or life drawing, but between the little's football practice and housework we just don't have the time for the things which will set our hearts on fire. Two thousand and nineteen is the year to take the plunge and book an immersive retreat where learning is the name of the game. Travel to the Cornish shores to try your hand at surfing with Georges Surf School or join the Newlyn school of art, take to the high seas with a private instructor on Snow Goose' very own boat in West Sussex or reground back to life's roots with a foraging course in the woods surrounding Alchemy Hill, where author Adele Nozedar will quietly build your confidence and trust in the natural world.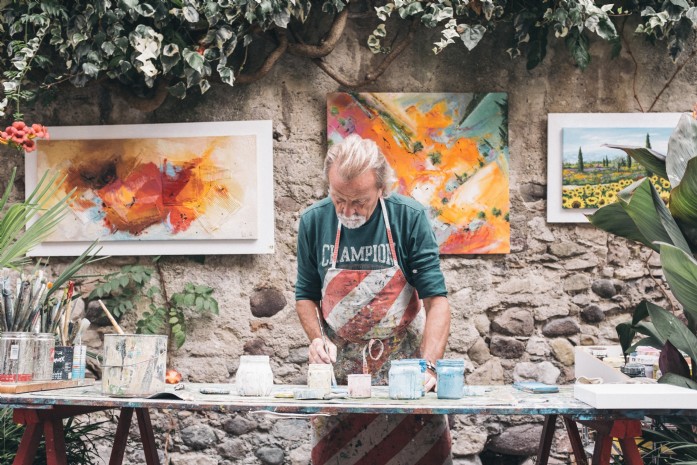 The Grown-Up Gap Year
Ah, the Gap Year. A phrase saved for 18 year olds fresh out of college to go find themselves in cheap bars on the beaches of Thailand; while youth is indeed wasted on the young, so too is slow travel and a long stretch of time away from emails and responsibility. Rebrand it as a sabbatical if you will, but do it nonetheless. Take on the challenge of one of England's most beautiful ancient pathways on Devon's Two Moors Way (staying at Peacock Blue, Sojourn and The Pomegranate Tree along route), or spend gentle months between the inspiring walls of an artists' studio on the Welsh coast. Sounds much more appealing than the daily grind, right?
Dare to Unplug
We live in a world like never before. A world so connected to Facebook likes and answering emails at midnight that we've lost sight of what's really important. Not anymore. It's time to put the phone on flight mode, forget about the office (it will be fine, we promise) and see the world for what it is. Take the family, your beau or just yourself to a place submerged in fresh sea air, where the only thing in sight is how wonderful the company and gorgeous the setting is. Wander where the WiFi is weak this summer and strengthen your mind and soul, building back those bridges with Mother Nature and those who you hold dear.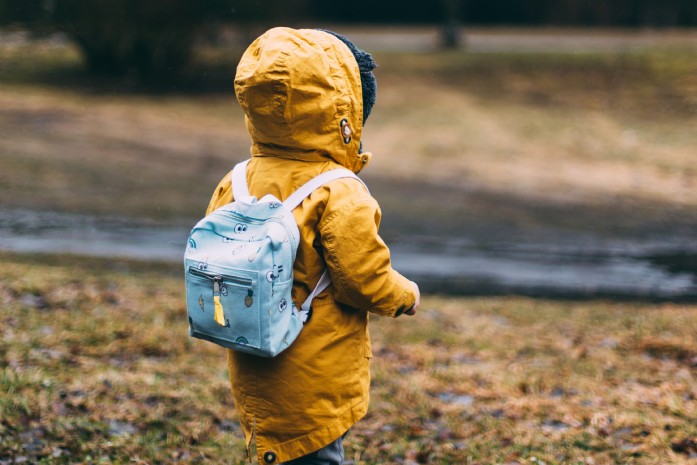 As the year gallops ahead and life carries on, take a leaf out of Hunter S. Thompson's book, who said, "Life should not be a journey to the grave with the intention of arriving safely in a pretty and well-preserved body, but rather to skid in broadside in a cloud of smoke, thoroughly used up, totally worn out, and loudly proclaiming "Wow! What a Ride!"