Live Unique
Here we come together with our owners, guests and friends to bring you inspiring blog posts to ensure that you can 'Live Unique' all year round, long before and after your own Unique Home Stays experiences.
Travellers' Tales
Owner Chronicles
Deliciously Unique
Guest Bloggers
Interior Inspiration
Wanderlustings
Freedom of the Fairway
Posted to Wanderlustings by Daniel on 19th August 2019
Escaping the electric pace of the everyday world around us is something that we all crave, allowing us to take a step back and refresh. The historic game of golf has been a soothing tool utilised by many for generations and has become an aspect of everyday life for millions across the world. The United Kingdom is blessed with the most enviable of landscapes and a varied range of courses embrace this charm.
Known for never-ending landscapes accompanied by edge of the world views and thick melodic tones, the Emerald Isle is not something to be missed by any keen golfer. Despite its size, Ireland has a fierce reputation of producing some of the best players to ever grace the sport, whilst also flaunting some of the most awe-inspiring courses on the planet.
Where to Play and Where to Stay
Glasson Golf Resort and Mount Temple Golf Club – Walden Lakehouse
Dooks Golf Club – Lost Cottage
Bantry Bay Golf Club - Skyros
With a rich combination of sea-infused air and never-ending coastal views, the Cornish setting provides a backdrop that can rival any course in the land. Despite only having around 30 affiliated courses to choose from, the variety among them is high, ensuring that there really is something for every ability.
Where to Play and Where to Stay
Perranporth Golf Club – Gwendolyn, Ellenglaze, Juneberry
Trevose Golf Club – The Looking Glass, Saphir Beach House, Butterfield House
Mullion Golf Club – The Hamptons, Tangle Belle, The Fisherman's Knot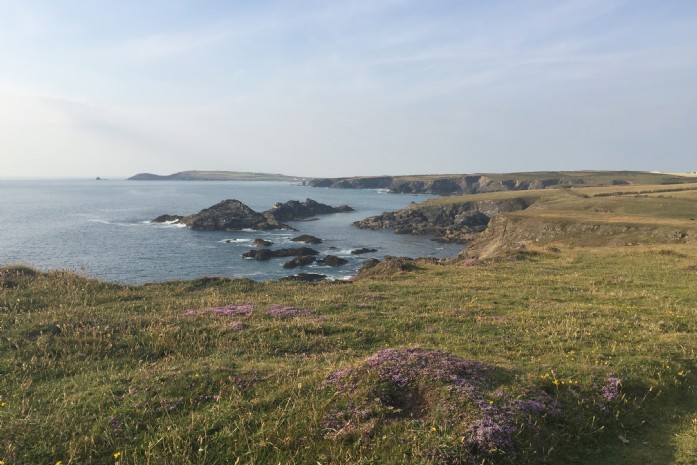 The Kent coastline flaunts the very best in colourful cottages, harbour towns and vast beaches sat below mighty white cliffs. With an array of contrasting courses to match the diversity of this beautiful county, there are plenty of options available when it comes to playing in the proclaimed 'Garden of England'.
Where to Play and Where to Stay
Royal St. George's Golf Club, Royal Cinque Ports and Prince's Golf Club – Wonderlands, The Butlery, The Restoratory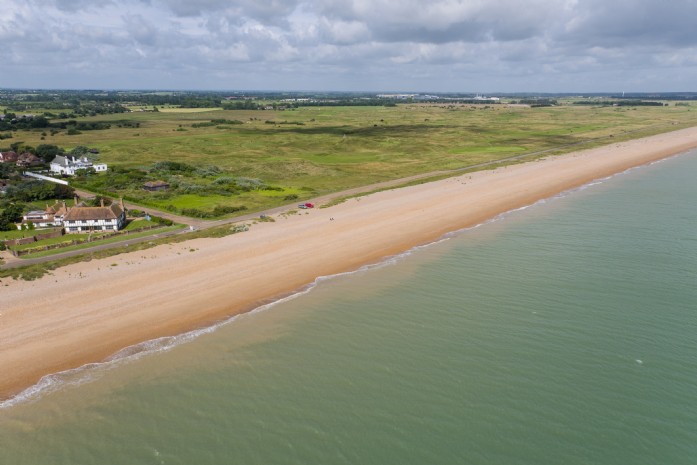 Being the only county in England that is encompassed by two separate coastlines, Devon is full of diverse landscapes and rugged shorelines. You will find yourself immersed by the craggy coves, chic coastal resorts and the classic array of courses on offer, with Royal North Devon being one of the only greens in the country to play its original fairway.
Where to Play and Where to Stay
Royal North Devon – The Creamery
Bovey Castle – The Riddle, Wrey Mist, Sojourn
Teignmouth Golf Club – Sea Sentry, Rydon
Known for its rolling hills, miles of greenery and an abundance of surprises to be unwrapped by the inquisitive visitor. Majestic gorges, rolling hills and endless wetlands are just a small serving of what is offered within this Area of Outstanding Natural Beauty. Amongst the charming towns and cities, historic courses sit and await the arrival of the budding golfer.
Where to Play and Where to Stay
Burnham & Berrow Golf Club and Weston-super-Mare Golf Club – Thornemead Castle
Orchardleigh – Pearl's Place, Wool Merchant's House
Properties featured in this article: Walden Lakehouse, Lost Cottage, Skyros, Gwendolyn, Ellenglaze, Juneberry, The Looking Glass, Saphir Beach House, Butterfield House, The Hamptons, Tangle Belle, The Fisherman´s Knot, Wonderlands, The Butlery, The Restoratory, The Creamery, The Riddle, Wrey Mist, Sojourn, Sea Sentry, Rydon, Thornemead Castle, Pearl´s Place, Wool Merchant´s House